This video and photo gallery help us commemorate our virtual 2020 Cognitive Science Commencement Reception! We celebrated our graduates and had a bit of fun with a friendly costume contest. A big thank you to everyone who helped make this a special occasion for our graduates!
We also awarded the 2020 Excellence in Cognitive Science Award to Kiley McKee.
JHU 2020 PhD recipients – including cognitive science PhDs Karen Clothier and Emory Davis – received a special video montage tribute from the University.
Students can download a personalized 2020 university yearbook page by visiting the yearbook site and entering their 6 character student ID in the lower left-hand corner.
Our Department Chair, Prof. Geraldine Legendre, kicked off the reception in full regalia to welcome everyone, to note the graduates' great contributions and accomplishments, and to commend the "Zoom Class of 2020" for persevering in their final semester during an unprecedented time.
Our program directors, Profs. Kyle Rawlins and Colin Wilson, congratulated BA, MA, and PhD degree recipients and introduced those in attendance. It was incredibly special to hear each graduate take the spotlight to reflect on meaningful Hopkins experiences and describe what they hope to do in the coming years.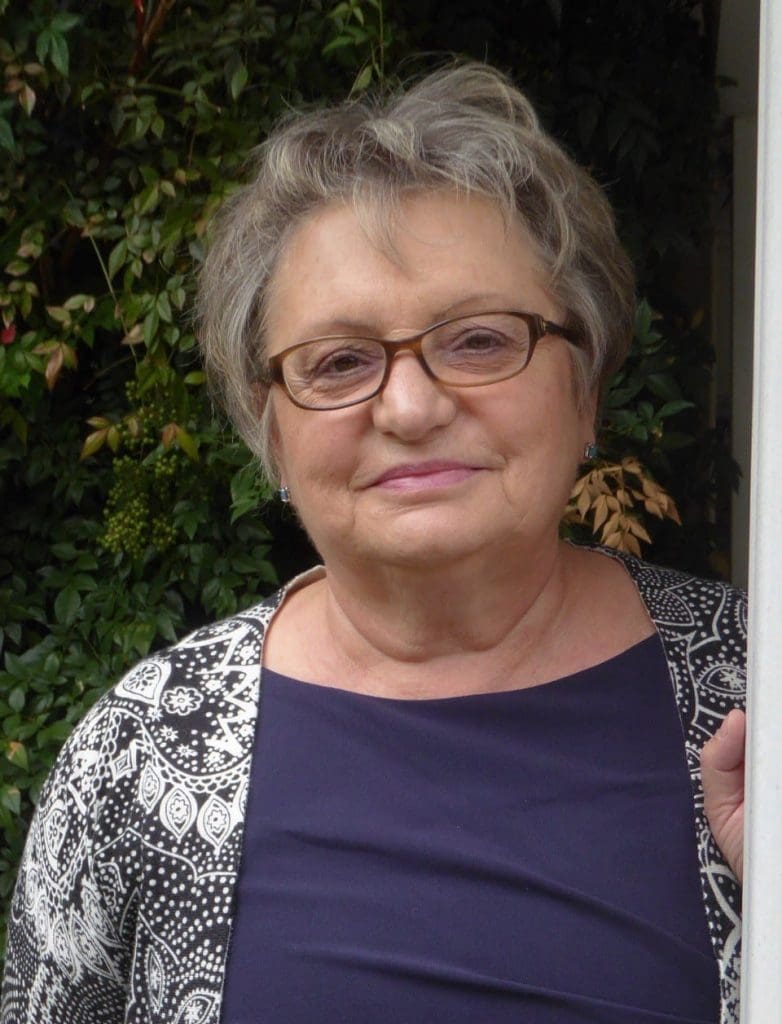 Cap & Gown Challenge: Graduates were invited to craft their own cap and gowns at home for a friendly competition. Reception attendees voted live for their favorite. Congrats to Coleman for the Win!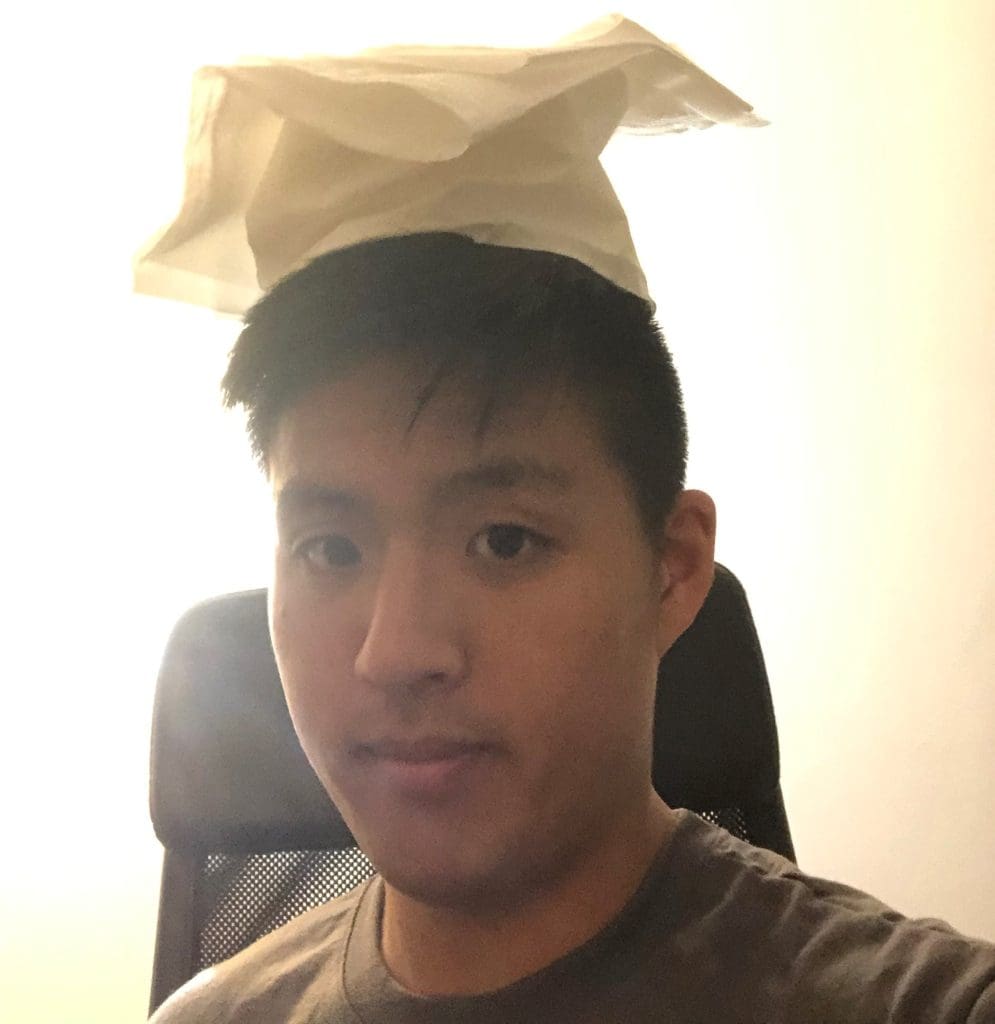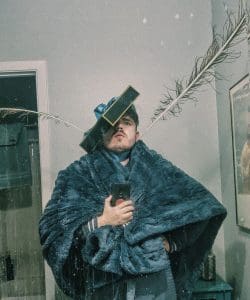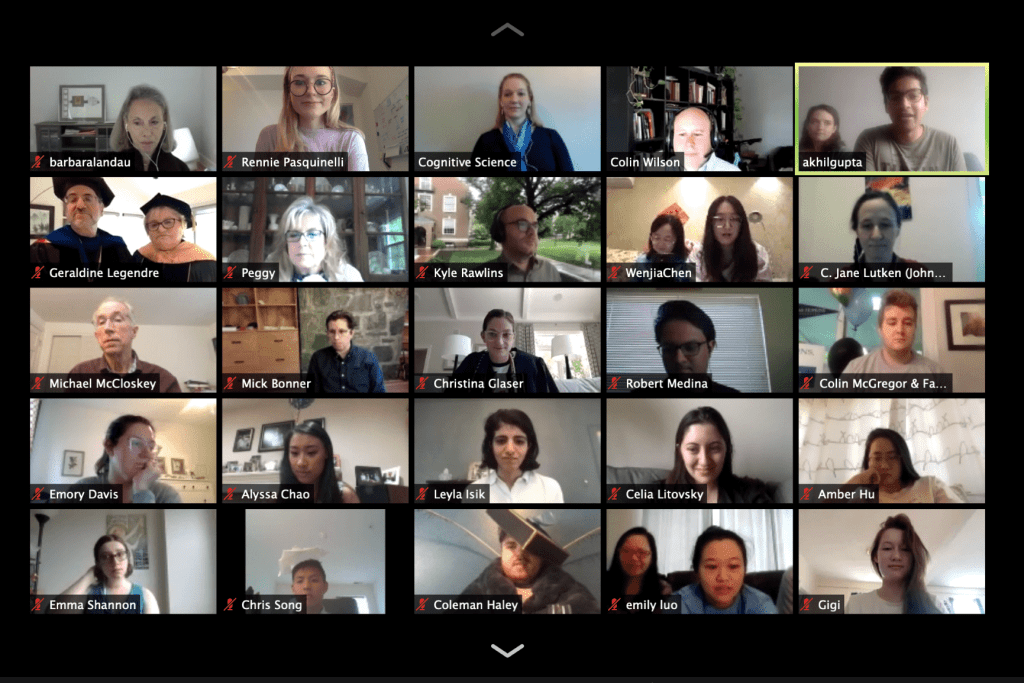 Photos courtesy of Rennie Pasquinelli.